About Wethersfield Jr./Sr. High School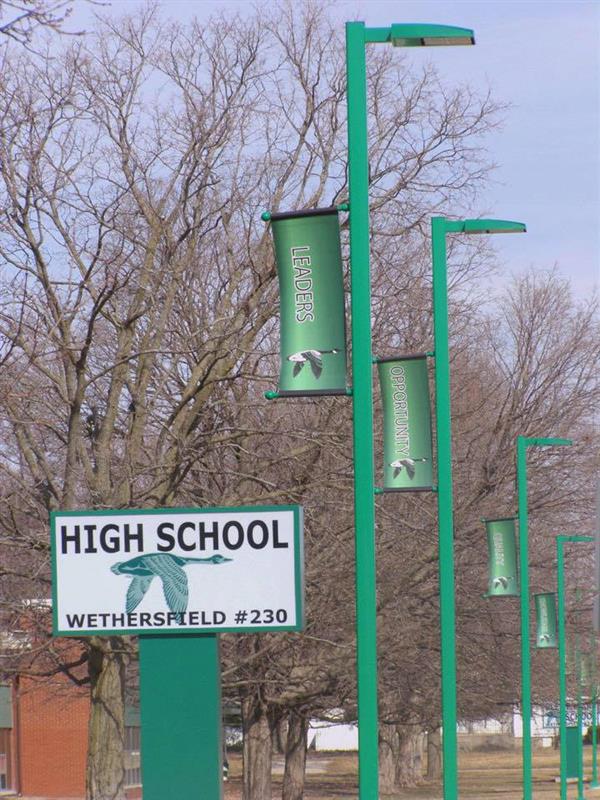 At Wethersfield Jr./Sr. High, we have high expectations and strive for personal greatness for all of our students and staff. All of our students receive an individualized education from our positive and family-oriented staff. When students leave after graduation they are ready to excel in whatever path they choose as their next step in their lives, knowing that their Wethersfield family will always be there to support them.
We believe the foundation of Wethersfield is built on all of the people here now and all of those who came before us. Our school promotes positive respectful relationships which create an environment where students feel comfortable being themselves while continuing to learn as they grow. We will all continue to grow and strive for greatness each and every day.
#OneBlockOneFlock
Soarin' is a 7th-12th Grade, 21st Century grant. It is a program funded through the Regional Office of Education. Transportation home and snacks are provided to all attendees. Contact Lance Euchaski (leuchaski@bhsroe.org) for more information.